Skip the dishes installation
A field of air-filled mylar punching bags.






The Hudson Bay Building, completed in 1926 was, at its peak, a meca for shopping downtown. Each of 6 floors + the basement offered an open floor plan which was rented to department stores. Today, contempory consumption habits and a decaying building offer new uses as temporary event spaces.
In this condition, we were invited to design an installation for Skip the Dishes corperate party.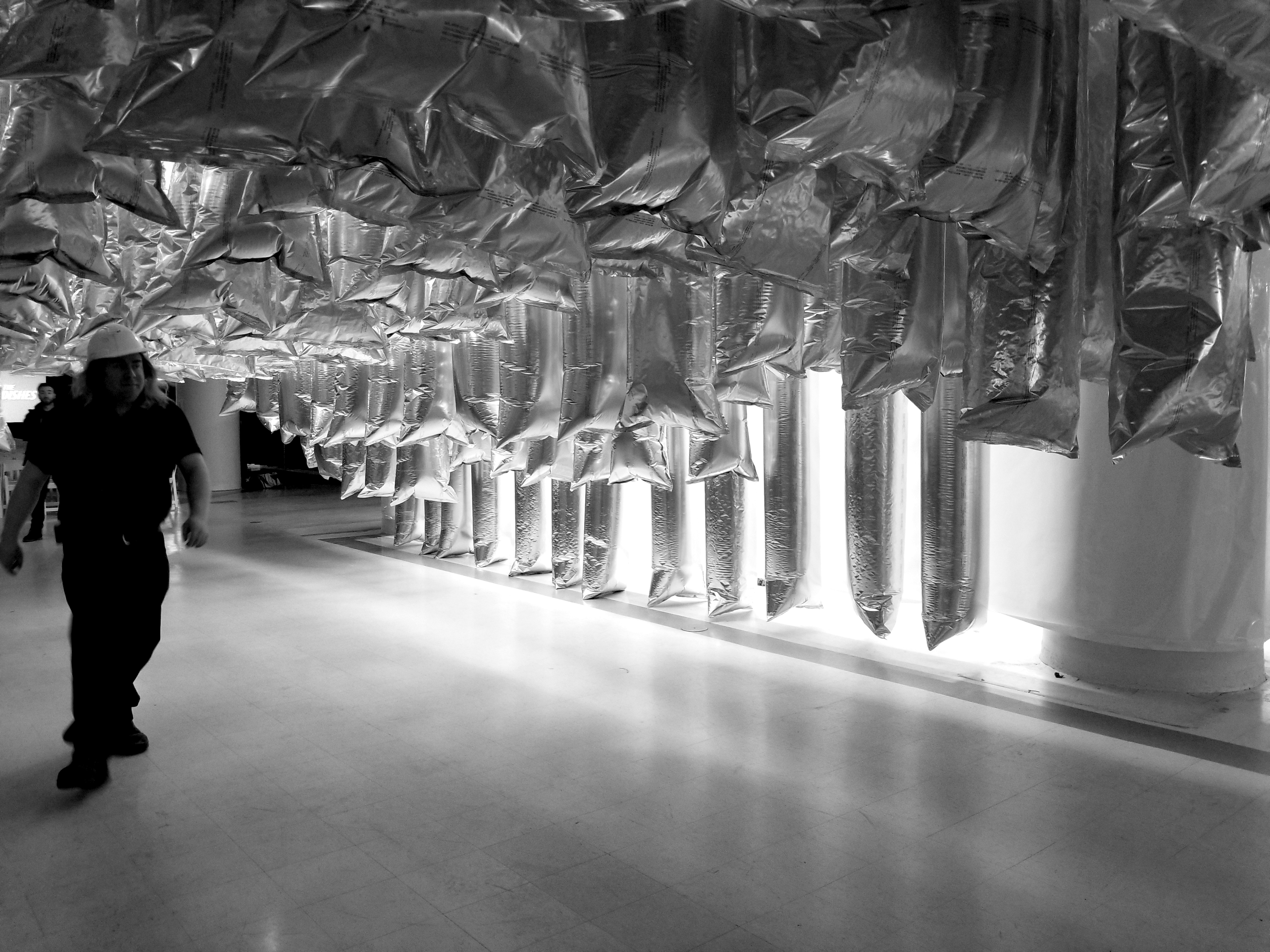 Contributors:
Branton Leskiw
Matthew Rajfur
Kent Mundle